Hartman Fire Protection, Inc. is a Texas Corporation established in 1985.
We are located in Dallas and our mailing address is:
Hartman Fire Protection, Inc
11836 Judd Court, Suite 314
Dallas, Texas 75243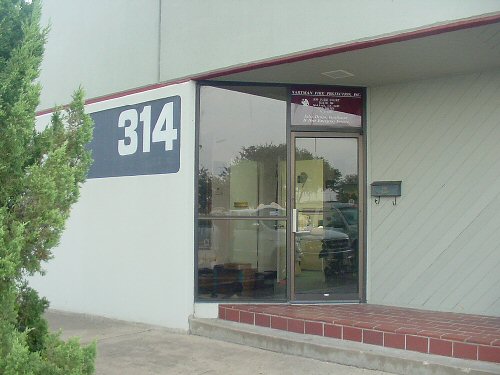 Phone: (972) 437-9054 Fax: (972) 907-8530 Email: hfpinc@hartmanfire.com
Feel Free To Phone, Fax or Email us with any queries you may have. Just ask for or address your queries to Art Hartman or Roy Herndon .
Hartman Fire Protection is licensed for fire sprinkler work in the State of Texas.
Our Fire Sprinkler Certificate of Registration General number is
SCR-0203
Arthur Hartman is the company's licensed RME-General certificate holder.